Learning Architecture Analysis
Comparison of Instruction Methodologies
Defining Success Parameters
Strategic Solutions Map
Media + Story Architecture
A Thorough Learning + Media Assessment
Bechtel had a Change Management initiative for their global leadership, managers, and front-line leaders in the form of an in-person seminar. Although the course was essential to their Vision, Values, and Covenants, it was expensive to operate and some of the cultural differences across the globe were hard to manage. Bechtel asked us to do a thorough analysis of what was working, what could be improved, and recommendations for media tools that would result in a behavior change – as well as make the course more entertaining.
We Begin With
The End In Mind.
Define Success Parameters
Design Media +
Story Architecture
In order to identify the overarching client problem, their business and training needs, and the skills gap to be filled, we begin with a thorough examination of their current resources – like existing curricula and past learning designs – as well as more nuanced dimensions – such as organizational culture and employee perceptions about learning.
Our next step is to define what success looks like and how we will measure it. Additional considerations include analyzing audience demographics, delivery mechanisms, and training longevity (singular event or continuing curriculum). The Media Map outlines specific modalities and technologies required to deliver the training effectively. 
Finally, we created a framework for endless story potential based on four character archetypes – which corresponded to the internal struggles of the company. These characters could be repurposed into a variety of scenarios because they were believable and multifaceted – responding to a different set of circumstances according to their inner values rather than "preachy," heavy-handed tropes. Bechtel needed to address both the good and bad aspects of change management without oversimplifying and vilifying specific management traits. Their people were good managers, but sometimes came into situations where the answers were difficult to discern.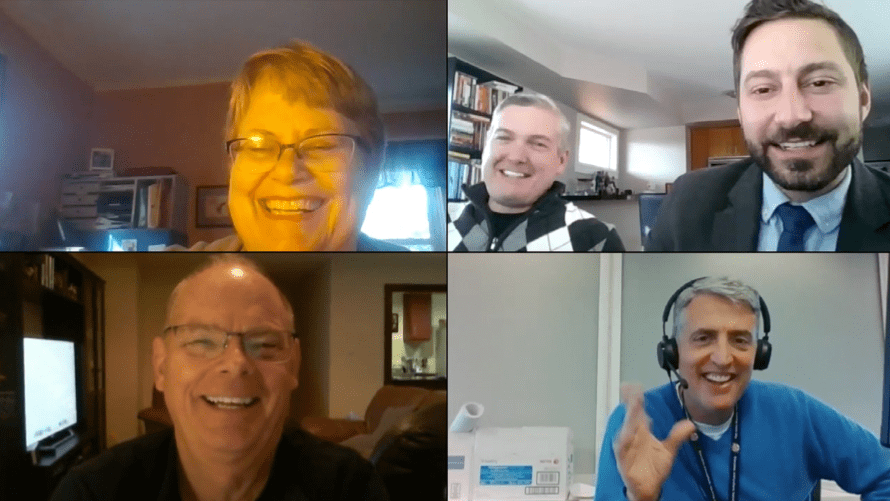 Built For A Global Audience
We elected to video conference with a broad sampling of the Bechtel demographic, so that we could not only see the interviewees (picking up a lot of nonverbal information), but also have a visual and aural record for later reference.