Brandon Hall Award
Best Use of Video for Learning
Consulting
Scriptwriting
Story Architecture
Video Production
Updating video content for modern media palates.
After meeting the VP of Research and Development for Wilson Learning, we were asked if we could assist in updating the video portion of their wildly popular "Negotiate to Yes" training program. Our evaluation of Wilson Learning's needs identified more than this initial request. Their training concepts were excellent, and they wanted to keep the scenarios similar to what was tried-and-tested in the past.
Before Sage Media
The talking-head portions of the training were largely unlit and staged on location, at a functioning office, rather than a film studio. The frame was littered with unnecessary objects and the presenter seemed to be hiding behind the table – all elements that distracted from the powerful points he was making.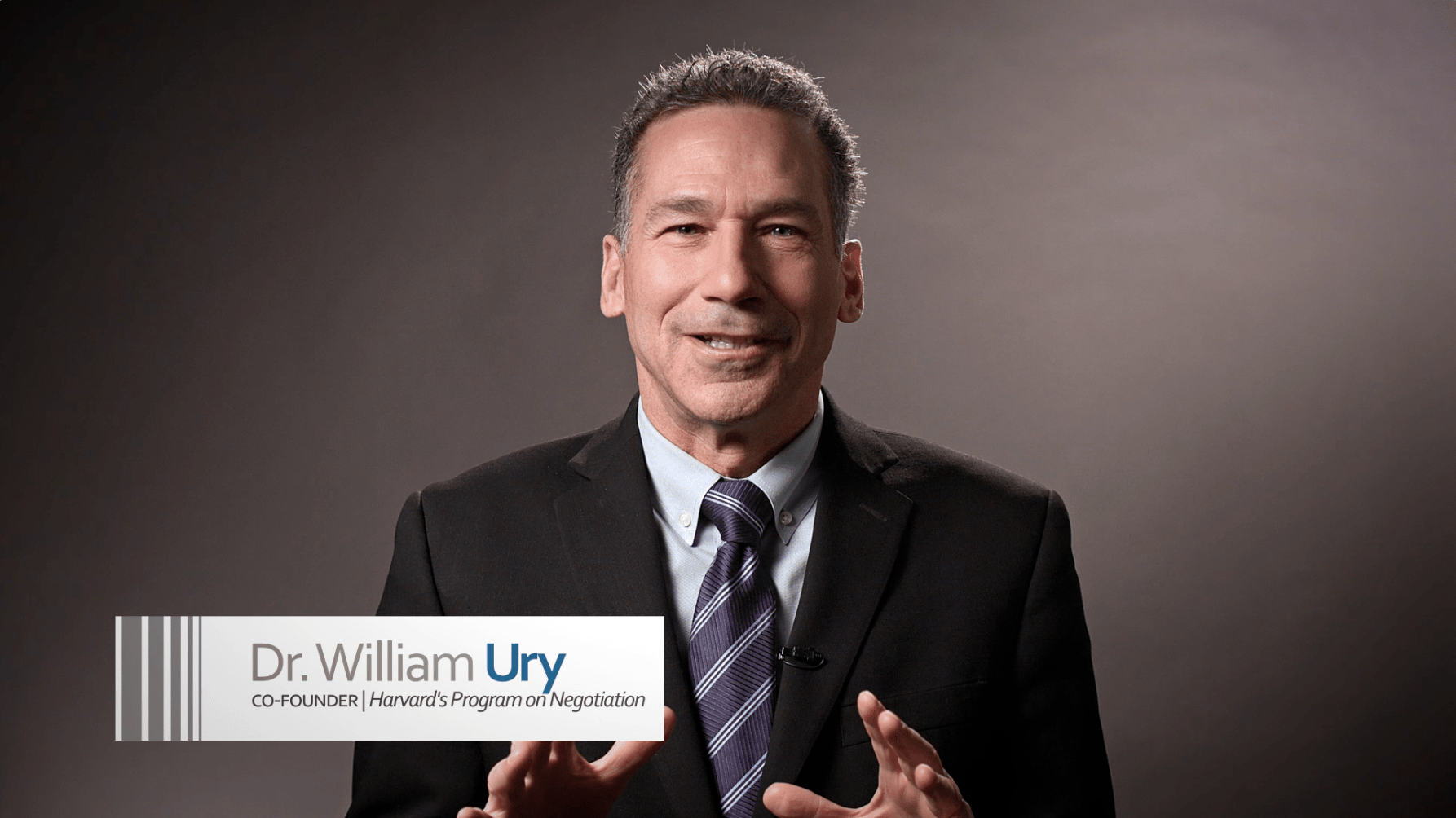 After Sage Media
We cleaned up the frame and positioned Dr. Ury closer to camera. Research shows that viewers remember close faces better, subconsciously perceiving them as intimate and friendly. The gray backdrop was symbolic of the muddled nature of negotiation (no position being truly black or white). Subtle camera movement and multiple angles emphasized poignant aspects of the training: changing perspective and size when certain lines were spoken.
We drafted a script to fit a more contemporary learning environment (and viewer sensibility): overhauling the character design, changing the story world and locations entirely, and shifting the action to behaviors that were analogous to the learning points – rather than a pedantic modeling of behavior.
Updating the previous video content required more than simply shooting with more modern cameras at greater resolution: the target demographic had grown alongside the shifting media aesthetics. Audiences were more comfortable with complicated characters that weren't exactly right, but weren't exactly wrong either. This idea also happened to be a core concept in their negotiation training.
Full-Scale Video Production
As we moved into the video production phase, our client didn't have to manage any aspect of logistics, and could enjoy peace-of-mind as we extracted performances from our actors that conveyed the subtle elements of their complex, nuanced training.